Landlord Safety Certificates for properties in the North East
Are you breaking the law?
In 1996, new Government legislation stipulated that all landlords who rent part, or all of a property, must have all gas appliances and pipework checked annually by a Gas Safe registered central heating engineer and be awarded a certificate (CP 12) to prove it.  This was introduced to reduce the number of deaths caused by carbon monoxide poisoning.
NOTE: This also applies to those who own caravans or residential park homes (for holiday letting.)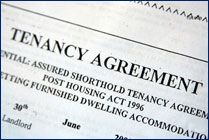 A LANDLORD'S OBLIGATIONS 
As a landlord, you are responsible for the safety of your tenants. The Gas Safety (Installation and Use) Regulations 1998 specifically deal with the duties of landlords to ensure that gas appliances, fittings and flues provided for tenants' use are safe.
Landlords who have breached the gas safety laws and put lives at risk have faced tough sentencing recently in the courts. Their punishment sends a clear warning to anyone tempted to break the law and is undoubtedly helping crack down on illegal gas work.
Which gas appliances within the rented accommodation should be checked?
The maintenance and safety check requirements generally apply to any gas fittings or flue installed in the "relevant premises" except: Any appliance owned by the tenant Flues/chimneys solely connected to an appliance owned by the tenant.
Any gas appliances (such as gas fires provided for customers in non-residential areas of public houses) that are exclusively used in a part of the premises occupied for non-residential purposes.
Please note that any appliances and flues serving "relevant premises" (such as heating boilers not installed in tenants' accommodation but used to heat a number of premises) are covered. The duty to maintain and arrange safety checks also applies to portable appliances such as LPG cabinet heaters.
What does the check involve?
This is a comprehensive check which includes:
Checking system and appliances for gas tightness (no leaks)

Checking standing and working gas pressures

Checking burner pressure and gas rate against manufacturer's data plate

Checking for essential ventilation

Testing the flue flow to ensure the removal of combustible products

Checking the operation of all flame failure devices

Checking for physical stability and effectiveness of brackets

Investigating any evidence of unsafe operation and reporting this to a responsible person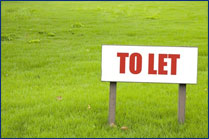 What happens next?
If successful you will receive a CP 12 certificate which proves that all gas appliances within the property in question are safe.  If we find a fault(s) we will advise you on why the appliance has not passed the various checks and whether it can be repaired or if a new appliance is required.
In addition to the annual gas safety check of relevant appliances, does a Landlord also have to have each relevant appliance serviced?
 The requirements of Regulation 36 Duties of Landlords of the Gas Safety (Installation and Use) Regulations 1998 (GSIUR) are split into two separate duties; one is for maintenance of relevant gas appliances and flues and the other is for annual gas safety checks. It is important that Landlords appreciate that an annual gas safety check should not be considered as maintenance/service of a gas appliance unless it is specifically requested of the Gas Safe registered gas installer that an appliance service is undertaken at the same time as annual safety check.  Landlords are also responsible for maintenance of the gas installation pipework and this duty can be demonstrated by requesting that the gas operative also carries out a gas tightness test at the time of the annual gas safety check.